ABOUT YONGIN SEVERANCE HOSPITAL

The First & the BEST

Severance Hospital, the first modern medical institution ever established in
Korea, where the capabilities of the most trusted medical staff of Yonsei
Medical Center are concentrated, has opened its doors in Yongin.

Based on our goal of digital innovation, safety and empathy, and one
Severance, we aim to become the central hospital in Asia, with outstanding
medical staff and the highest level of care.

Yongin Severance Hospital provides safe and high-quality medical services
through an efficient system of digital innovation. We pursue a
multidisciplinary approach to treatment, under which various clinical
departments are working together, and offer prompt medical care and
systemic treatment.

Yongin Severance Hospital is a future model for a general hospital that presents a new paradigm for medicine in Korea by implementing innovative treatment processes, advanced digital solutions, and advanced care systems that place patient safety as our top priority.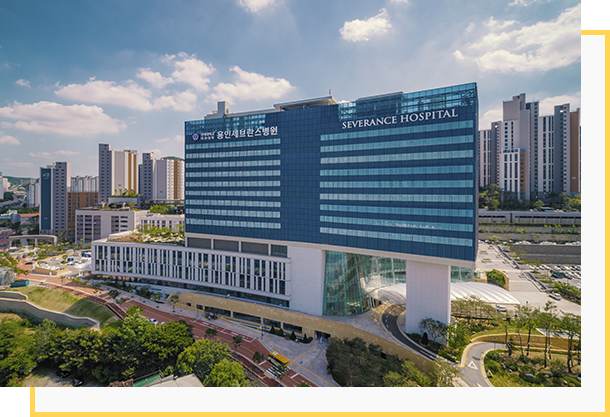 VIDEO CLIP OF
YONGIN SEVERANCE HOSPITAL